This is Pixel sur Mer's historic service.
Our workshops in Lorient enable us to assemble, test and customise products before they are installed, and to provide high-quality after-sales service.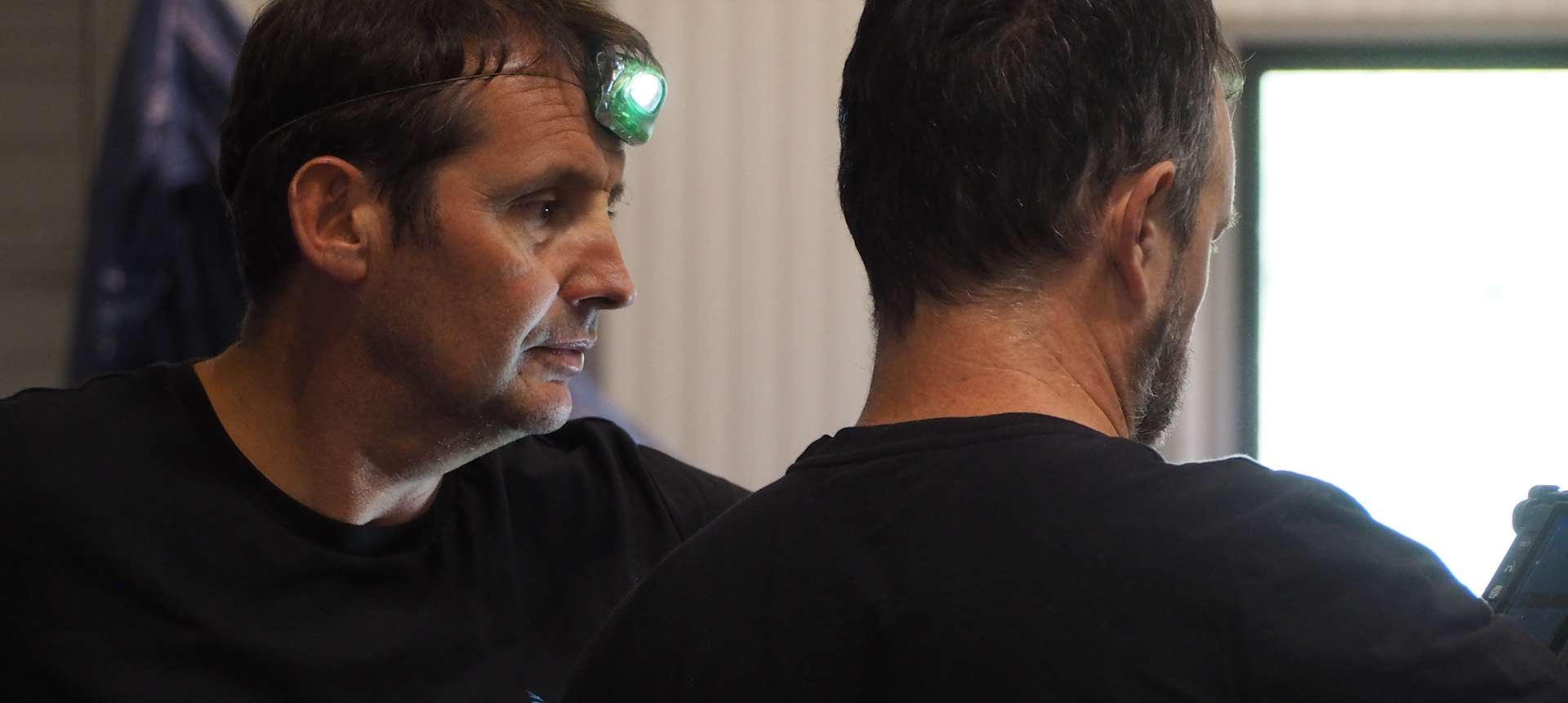 A SIGNATURE RECOGNISED IN THE WORLD OF OCEAN RACING
This service draws on all the company's skills to provide a top-of-the-range service. Priority is given to rigour, transparency, customer feedback, availability, responsiveness and innovation. Our high standards and quality are a hallmark of the ocean racing world.
Accompanied sailing:
Our teams guide you at sea, helping you to set parameters and fine-tune settings for perfect control of your installation.
Calibration ExpertisE:
Tailor-made adjustments for flawless precision of your instruments, that's the expertise Pixel sur Mer brings you. Every detail counts in the quest for performance and safety for our customers.
CompEtitive Assistance:
Pixel sur Mer provides a reassuring and professional presence during your races and regattas, to keep you focused on winning.
Our teams are present at race starts and we offer our customers 24-hour technical assistance for certain ocean races.
When you call on Pixel sur Mer, you can be sure of benefiting from cutting-edge expertise.