We have developed a cutting-edge solution that reliably and accurately identifies the strain and temperature levels of composite or metal parts. This provides valuable data for design and development, as well as for real-time structural performance monitoring.
WE OFFER FULL, CUSTOM-BUILT SYSTEMS FOR STRUCTURAL CONDITION MONITORING
A TECHNIQUE THAT ALLOWS ANY MARITIME PROJECT TO ACCESS INFORMATION ON THE STATE OF THE STRUCTURES THEY USE:

 
racing sailboats

/

yachts

/

speed crafts

/

cargo ships

/

aerobatics aircraft

/

maritime

or

aeronautical prototypes

…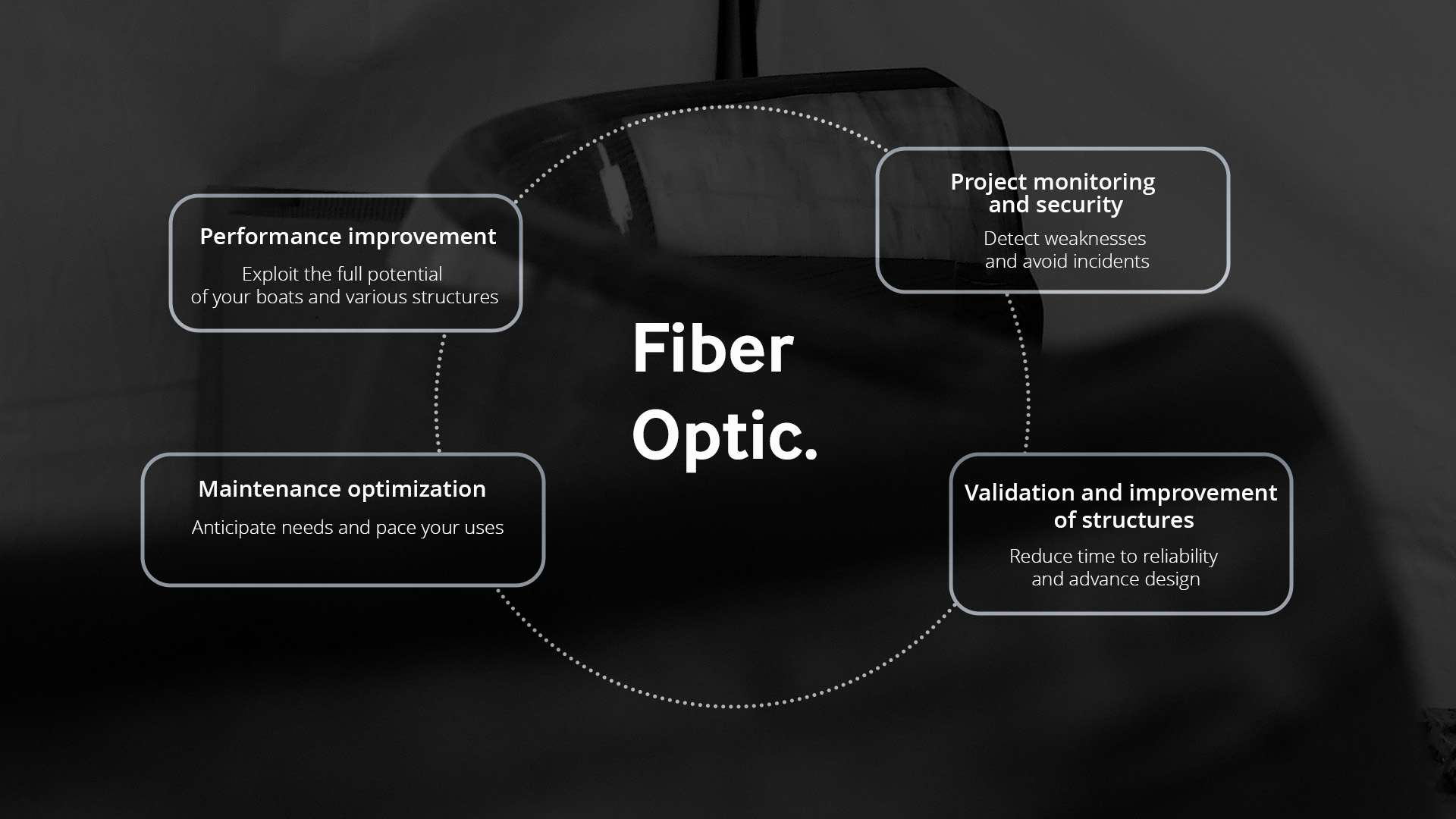 positioning the optic fibers and sensors with the utmost precision TO ensure the acquisition and accessibility of the generated data, thanks to our complementary product dedicated to data: the Exocet Blue.  
Integrated system: the least intrusive solution on the market, ultra-thin and lightweight
Neutral system: no electrical interference or noise impact, marginal cost in the manufacture of instrumented parts
High sensor density: remote management and transmission of multiple data (temperature, strain, pressure, acceleration, etc.)
Reliability and ruggedness: resistant to corrosion and extreme environments
They chose our optic fiber solution
Daher, Elixir Aircraft, INeos, Baltics Yachts, Syroco, Nautor Swan, Malizia, Banque Populaire, TR Racing, Alex Thomson racing, 11th hour Racing, Gitana, Persico, Initiatives Cœur, Artemis, Mer Concept…
Service on quotation : contact us
Complementary products and services 
Exocet Interrogator 
Exocet Blue Data Manager
Consulting expertise
Navigation support
Data analysis
Resources 
optic fiber brochure