Pixel sur Mer is your trusted partner.
Its major asset is the exceptional, cross-disciplinary work of its teams.

Our aim is to create effective solutions that add value to your projects.
Our teams are with you every step of the way, applying their experience and skills on a daily basis.
Pixel sur Mer is structured into 4 areas of activity.
RESEARCH AND DEVELOPMENT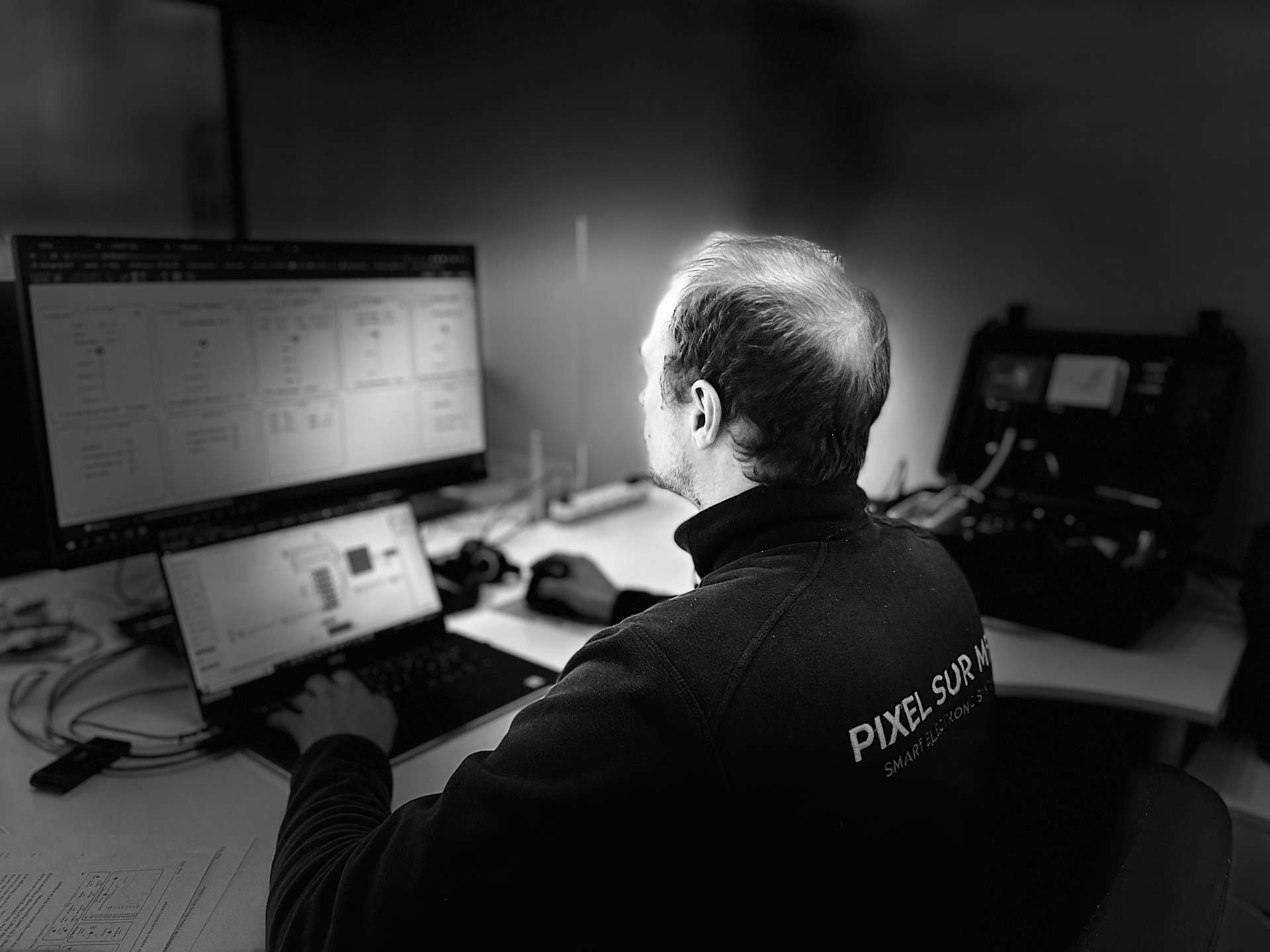 A RECOGNISED SPIRIT OF INNOVATION
We invest heavily in R&D to develop the technologies of tomorrow.
Our innovation is driven by the field experience, research, intuition and boldness of our engineers.

Pixel sur Mer is involved in innovative national and international projects alongside institutional and private partners.
Innovation is at the heart of our business and our development.
The INSTRUMENTATION DIVISION

Expertise in cutting-edge technologies
Our engineers and technicians are renowned for their know-how and experience.
They provide customised solutions that demand precision and attention to detail.
Our position as a leader in fibre optic deformation measurement in the nautical sector means that PIXEL SUR MER can offer industry its expertise and all the latest advances in fibre optic instrumentation.
INTEGRATION AND INSTALLATION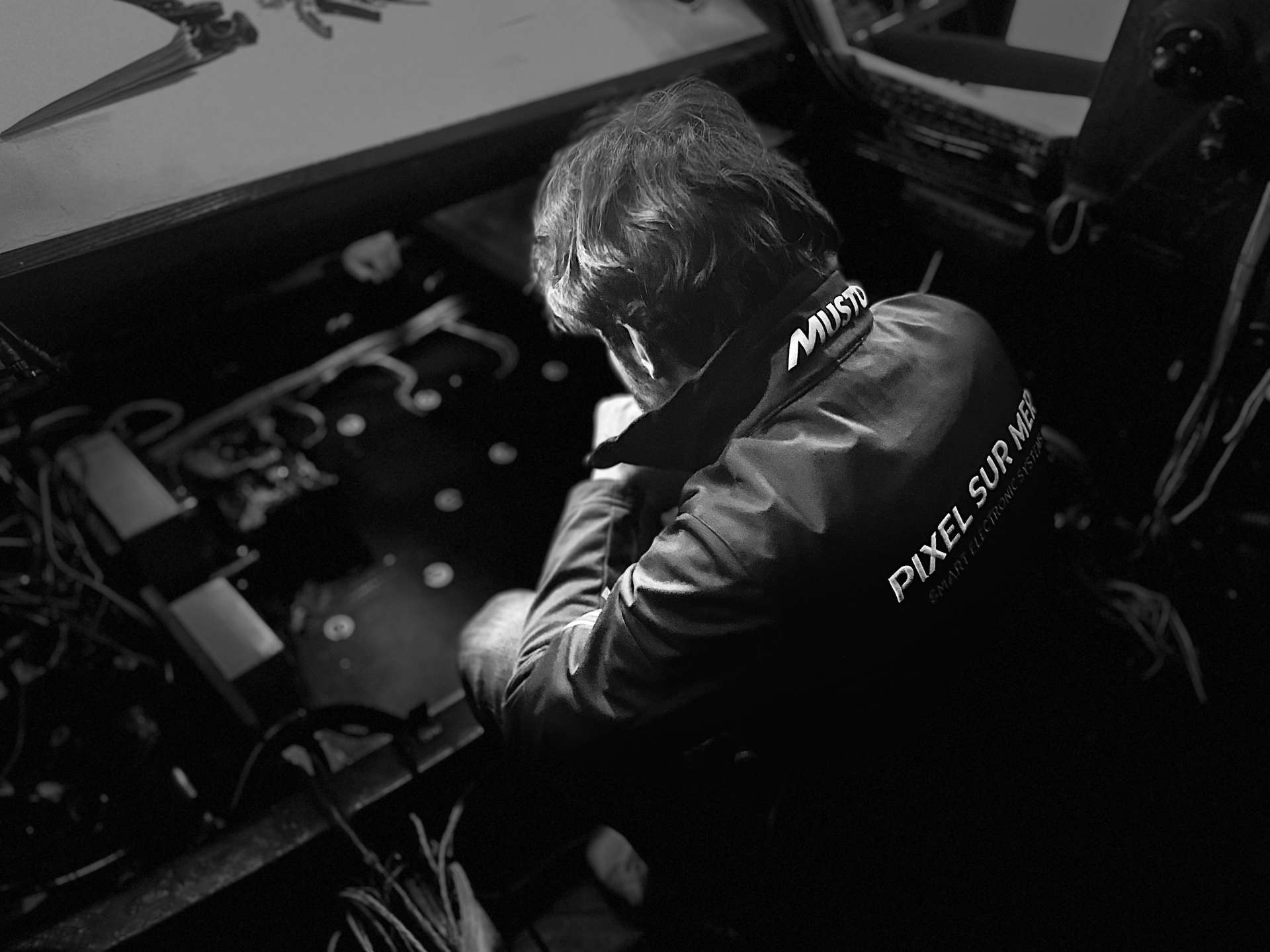 YOUR SUPPORT, OUR SIGNATURE
Pixel sur Mer is a team of enthusiasts who accompany their customers on land and at sea, to the four corners of the globe, to guarantee them a successful and winning project.
We offer high-quality support tailored to your objectives.
- Definition of requirements
- System design
- Supply of equipment
- Optimised, high-performance, reliable turnkey installation
Pixel sur Mer offers tailored solutions for all navigation projects.
THE ADMINISTRATIVE, COMMUNICATIONS, MARKETING AND SALES DEPARTMENT
AN ESSENTIAL PERSPECTIVE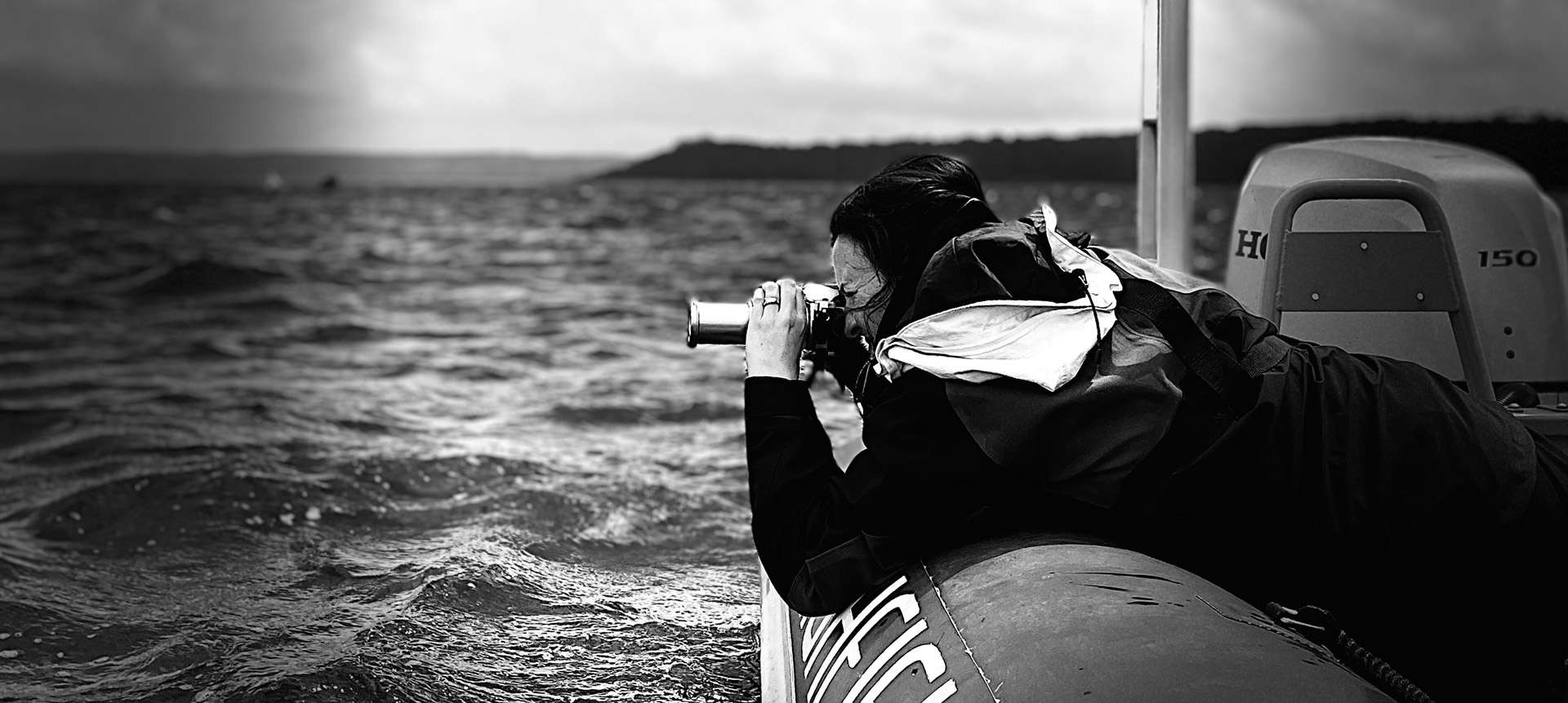 Getting to grips with the fundamental issues that Pixel sur Mer initiates is what our administrative, sales, marketing and communications teams are all about.

Pixel sur Mer places the customer at the heart of its business operations, offering efficient, modular access to its 4 business areas.

Our administrative, communications, marketing and sales teams work with our customers to identify their needs and objectives and ensure the success and growth of their project.
Our objectives:
Build strong relationships with our customers and partners

Defend our values by offering quality products

Advise and offer privileged assistance to our customers.

Combine our skills, expertise and creativity to offer the best technological solutions to our customers and partners.

Propose innovative ideas to drive change, innovation for the common good.
Promoting creativity, communication and collective action within the company.